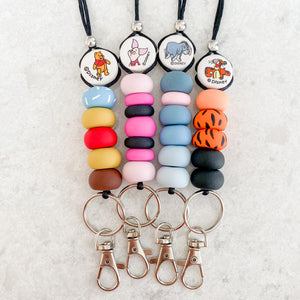 Vault collection lanyards are made in micro batches using the most adorable vintage Disney beads paired with coordinating handmade clay beads. Each lanyard is sold as shown in the listing photo.
Pricing is per lanyard and selection can be made using the drop down menu. Orders cannot be changed after purchase. Lanyards are a finished product and are unable to be customized or altered in any way. 
These beads are all previously loved and may have some small imperfections (faint crazing, tiny chips, color variances in image etc)
Lanyards are roughly 20" unless otherwise stated.