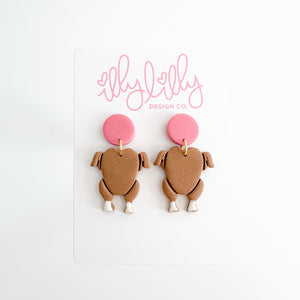 One pair of beautiful handmade earrings in style shown in photo.
Findings made from plated brass and/or surgical steel.
Earrings are all hand made- individual pieces may vary in exact shade, detail, etc. this is part of the handmade charm. No machine manufactured perfection- just an artists hard work and care!
Store flat and handle gently! Earrings are durable but not indestructible. Illy Lilly is not responsible for damage from wear and tear or use.